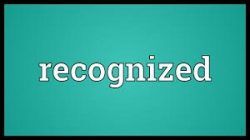 NMC/MCI Recognized Foreign Medical Colleges/Universities
---
Are you looking for  the list of Foreign Medical Colleges/Universities/Schools recognized by the National Medical Council? 
National Medical Council (NMC)* recently (in January 2021) declared that now onward NMC will not maintain a list of recognized Foreign Medical Colleges. Unlike it was maintained by erstwhile Medical Council of India (MCI) to study MBBS equivalent courses abroad. According to NMC , the Students are free to study MBBS equivalent courses in any Foreign medical school outside India which is recognized by their respective countries.  
However students have to qualify NEET examination which will be valid for three Years for joining  Foreign Medical Schools . Also, after completing primary education in equivalent MBBS courses one needs to qualify in the prescribed Screening Test FMGE (Foreign Medical Graduates Examination)  conducted by the National  Board of Examination (NBE**) 
Students are required to take an eligibility certificate from NMC for appearing in FMGE Test. 
For NMC Eligibility Certificate they need to visit the National Medical Council website as under (Eligibility Requirement for taking admission in an undergraduate medical course in a Foreign Medical Institution Regulations, 2002).
The students are exempted  in appearing  in Screen Test (FMGE ) if they have done MBBS equivalent course from Australia/New Zealand/United Kingdom/United States /Canada.
* https://www.nmc.org.in/information-desk/for-students-to-study-in-abroad

** https://natboard.edu.in/